This is the testing Godot forums!
All forum posts unique to this forum will be deleted!
Please use the
main forums
here for any posts you want to keep. All forum rules still apply.
Navigation2D with corner avoidance?
agameraaron
Posts: 27
Member
Using navigation2D my creatures are predictably getting stuck before corners because of their pushboxes getting caught on the wall along the way. Anyone know how to enhance navigation paths (using navigation polys) so that entities following it will stay further away from walls as shown in the first portion of this video?: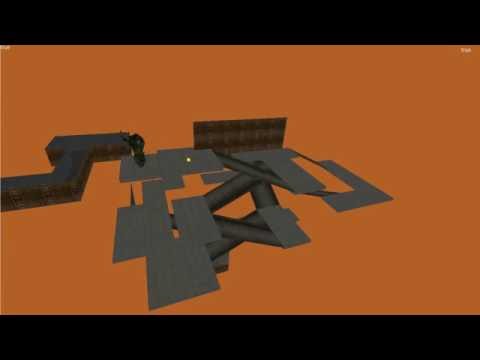 The source code seems to be made with 3D in mind & I'm a bit clueless where to look among it all. Seems this was just one part of their FPS project. Here's a link to it: https://github.com/gokudomatic/godot_fps_crawler
Hoping someone can clarify how I might go about this with kinematic bodies in 2D. Thanks in advance!
Tags
:
Leave a Comment