This is the testing Godot forums!
All forum posts unique to this forum will be deleted!
Please use the
main forums
here for any posts you want to keep. All forum rules still apply.
FREE software for making prototype human characters, for any game . .
Found this software, called ' MakeHuman ', and it's free . .
http://www.makehumancommunity.org/
Here's a video, for beginners . .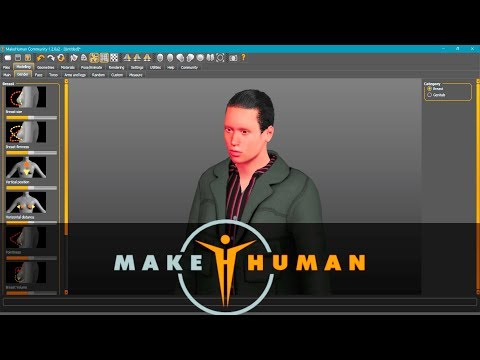 In my games, these would be adequate for prototyping the game, it is open source, but one must sort of ' mention ' where one got the models, in the credits, or so . . The model aren't good, but good enough, for an early prototype, or design phase . .
Anyway, making a human 3D model can be complicated, anatomy is weird, other stuff, retopo . . This way, one can get an early prototype, put some textures on it, and sort of test the level, sort of . .